Cockroach Control
Phoenix, AZ
Pest Protection for Your Home
The cockroach is one of the most resilient and annoying pests in a household. They spend the daytime hours hiding in sewers and garbage bins, then invade your house at night, carrying diseases from these unsanitary places and contaminating countertops and foods.
And how can you forget the terrible fright caused when a cockroach runs across your kitchen or bathroom unexpectedly. In short, these creatures are irritating, dirty, and, unfortunately, reproduce quickly.  In fact, a German cockroach can begin reproducing within a few weeks of hatching. Each female cockroach can multiply into over 30,000 roaches within a short time span.  The smartest move is to eliminate them as quickly as possible. However, this is a task that requires you to engage professionals such as Urban Desert Pest Control if you are to get the best outcome.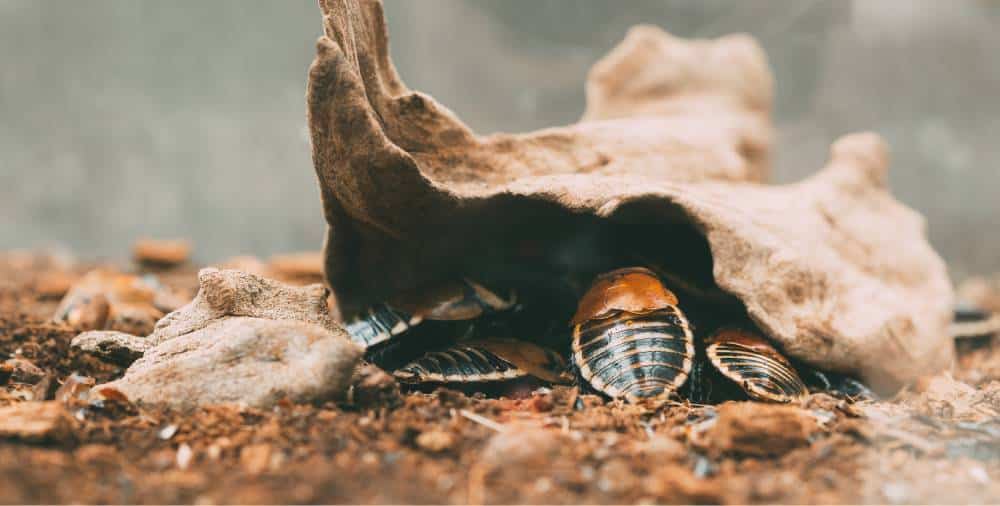 Trustworthy Cockroach Control Phoenix
When seeking quality cockroach control services in Phoenix, AZ, the first thing you do is look for the most trusted provider in the region. That way, you can rest assured the company has a transparent process and delivers as it states. The above is a perfect description of Urban Desert Pest Control. We have built our reputation by exceeding customer expectations and thus taking pride as one of the region's most trusted cockroach control providers.
Once you tell us your pest problem, our team is quick to access your home and resolve the pest problem. We understand that providing quality cockroach control service involves commitment, professionalism, and experience. Therefore, we invest in training our team on the latest techniques and customer management skills to ensure they deliver the best outcome while meeting customer's specific needs.
There are several ways cockroaches can get into your Phoenix home. Sometimes they may spread from a neighboring building, especially if you live in an apartment or townhome with shared walls and plumbing. Roaches can gain access through electrical outlets and sewer pipes.
Typically, they come into your household as they look for water, food, and shelter. That is why they like assembling near leaky pipes and faucets and in areas such as kitchens, laundry rooms, and bathrooms. Cockroaches will also look for food sources.  This makes leftovers in the kitchen one of their main attractants.
Foods and packaging purchased from an infested business can unwittingly introduce roaches to your home. Another common way cockroaches get into your home is through second-hand goods, especially appliances, brought in from an infested property.
If cockroaches are giving you sleepless nights, it is time you reach out to Urban Desert Pest Control. Our highly skilled specialists in Phoenix, AZ, will put an end to your problem with these pests by providing safe and reliable pest control. We have access to the latest knowledge and technology thus;, you can rely on us to find effective pest control regardless of the size of the cockroach infestation.
Our cockroach control and treatment service in Phoenix, AZ, start with a professional inspection of your home. After that, we identify trouble spots to ensure the customized treatment works effectively. Finally, we perform an environmentally friendly chemical application to exterminate the pests and formulate a routine to prevent re-infestation.
Perhaps you think that a cockroach infestation can only occur in a dirty house. However, these creatures are equal opportunity invaders and thrive in any place where they find water, food, and a favorable shelter site regardless of hygiene. Therefore, thorough cleaning in areas such as kitchen counters is necessary, but you must include other prevention measures.
You need to seal up entry points such as cracks and gaps between your walls, cupboards, and doors. In addition, repair any leaks, whether it's a tap outside or under the sink within your house. It is also a good idea to take out your trash bins often and keep any food containers tightly sealed.
If you find even a single cockroach in your Phoenix home, it is time you consider pest control services. There could be others, or that single one could be a female ready to lay eggs and introduce a heavy infestation in your home. 
At Urban Desert Pest Control, we have over two decades of experience providing quality cockroach control and treatment services in Phoenix, AZ. Contact us to get a quote.